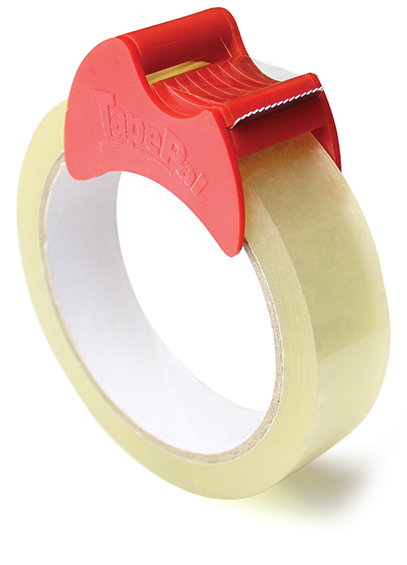 The tape dispenser has been reinvented!
TapePal is a revolutionary reusable hand-held tape dispenser that works with a regular sized roll of 25mm wide sellotape. Just attach the TapePal to your tape and away you go. There's no need to buy a small throw away tape dispenser, bulky desktop tape dispenser or tape gun, This makes using your tape faster, smoother and frustration free every time you use it. Be different and  change the way you use your tape forever!
TapePal beats every other tape dispenser
No other tape dispenser ticks all the boxes!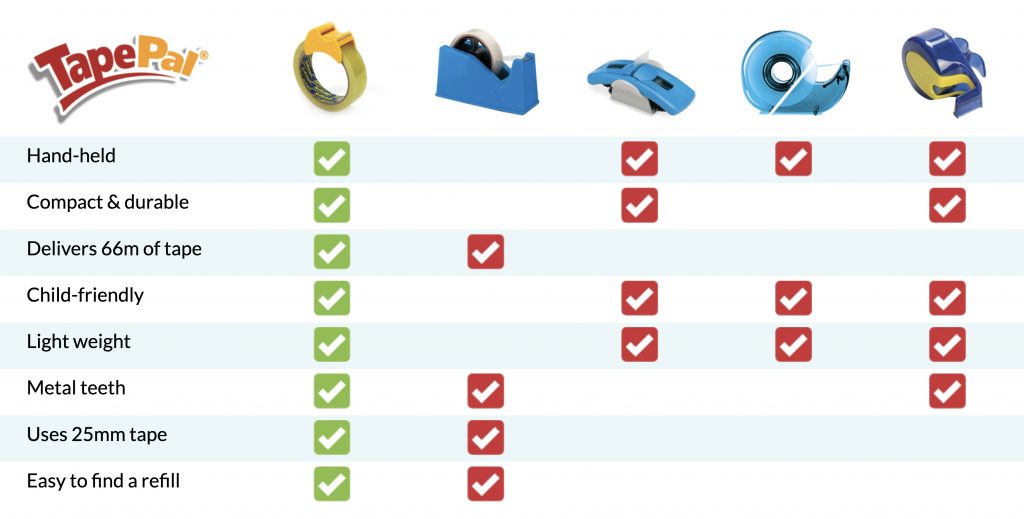 It's kinder to our environment
Uses 90% less plastic than the desktop equivalnt.
It's reusable and highly durable
Made to last by using the highest quality materials.
Change the way you use your tape forever
No need to buy any other tape dispenser, this does it all!
Read what our wonderful customers have to say.
These are selling like hot cakes! They are exceeding all expectations and forecasts, this is brilliant news for you!
TapePal has made presents wrapping hassle free and so much more fun, I wouldn't be without it!
Why wasnt this gadget invented years ago? So simple it seem obvious, Well made and great design. Well done!
Sarah Corkett
Frinton-on-Sea
100% positive feedback on ebay